IZZI STOCKTON
With over 20 years experience as a Bridal Dressmaker, Izzi understands how to help you achieve the perfect look for your big day.
BRIDAL GOWNS

At Izzi Stockton Bridal in Taunton we stock a great range of beautiful bridal dresses from top UK Designers, Veromia's Sonsie collection, Lou Lou Curve and Tiffany's Bridal, with prices starting from £300! We believe in inclusivity and have bridal gowns from sizes 8-28,with a selection of gowns in each size. All dresses are altered and fitted in house so that they fit you perfectly, and we can store your gown until you are ready to collect up to the day before your wedding.
With a wide range of Bridesmaids dresses, Junior Bridesmaids and Flower Girls available, you can be sure to find the right dresses for your wedding.
During these weird and wonderful times we are asking everyone to book an appointment and wear a mask at all times. You will have the shop to yourself during the appointment as your safety is important to us.
PROM PROMISE

Izzi keeps a record of every Prom dress sold ensuring that no two identical dresses go to the same Prom. With dresses from Tiffany's Prom collection, Goya London and Christian Koehlert, we have a wide range of colours, styles and sizes to suit you. A great range of accessories is available to help you complete your look.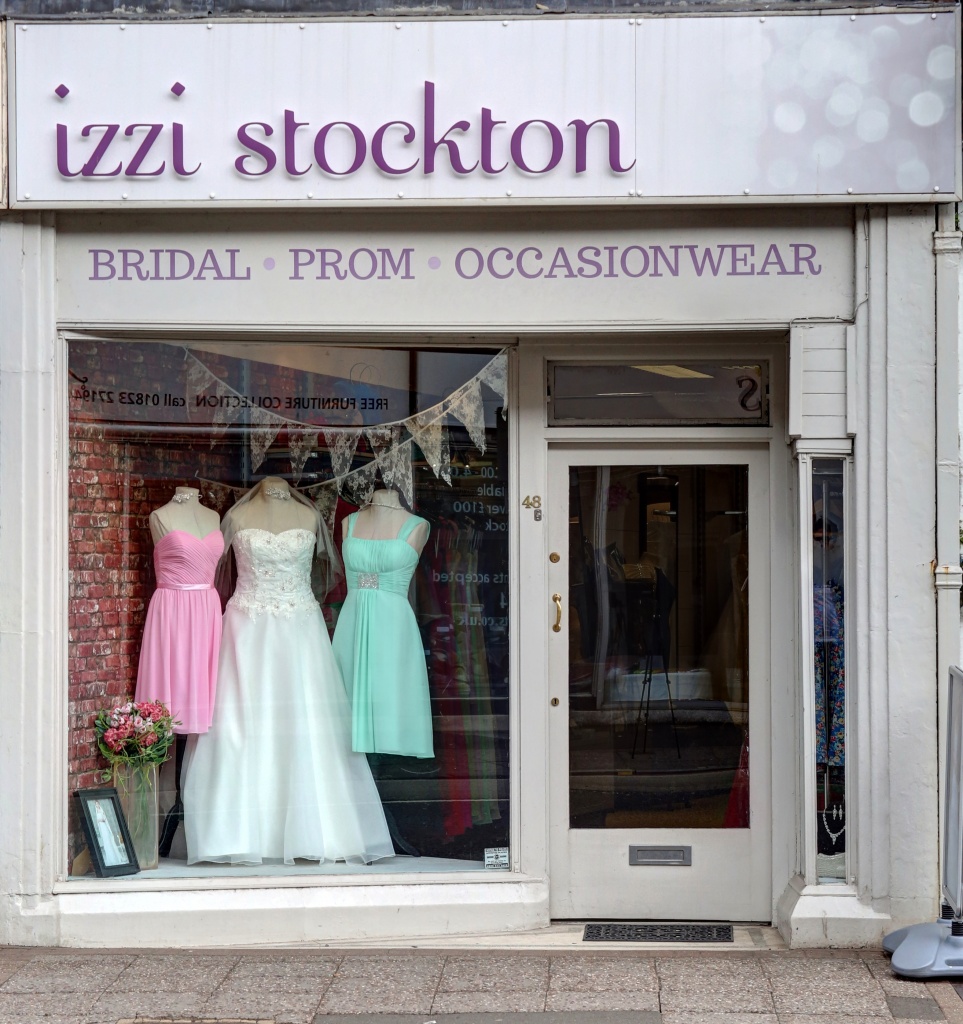 OPENING HOURS
Our opening hours are:
Monday to Saturday 10am-5pm, with evening appointments by request.
By Appointment only
48 Bridge St, Taunton, Somerset TA1 1UD. 01823 331053
Parking nearby at Morrison's supermarket and Wood St car park.
Izzi Stockton Bridal,
48 Bridge St,
Taunton,
Somerset TA1 1UD
Tel 01823 331053
©2021 Isobel Stockton